Project Overview
An Arduino Bot controlled via Android through Bluetooth Serial Port Profile.
Based on The Node Bot project.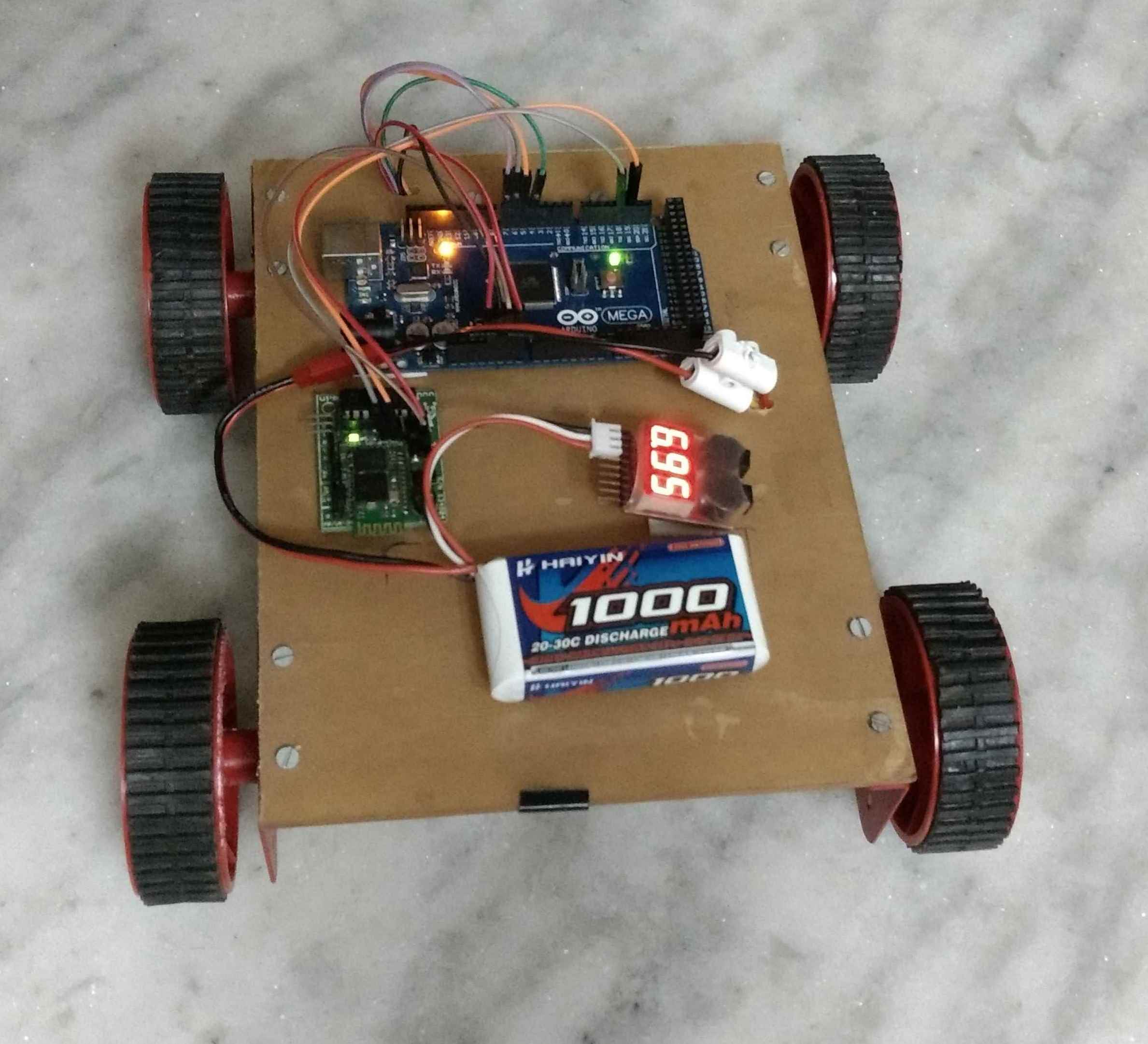 Bot

Controller

High-Level Components
Arduino Mega 2560
Connects to the HC-05 Bluetooth Module via Serial1 hardware serial port.
HC-05 is configured in Serial Port Profile.
Default device name is HC-05 and PIN is 1234.
4 individual motors for wheels, but 2 on each side are controlled as one.
L298N for motor control.
2s 1000 mAh Li-po battery.
Android
How To Receive Resume Credit
Make one yourself or contribute to this project.
Teammates & Contributors I'm Looking For
Open to all those who want to learn about Android and Arduino.
Where I Need the Most Help
Make a custom Bluetooth library.
Why Sponsor This Project?
R&D
Why I'm Passionate About This Project
A simple project that might help you to build something big.
Supporting Material & Info